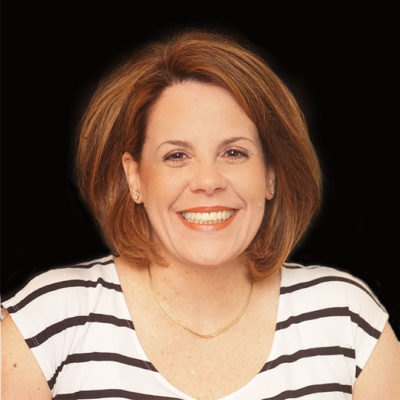 Without a test, there will be no testimony.  All I can do sometimes is sit still before God and just reflect.  I'm nothing less than amazed at the radical way Jesus has changed everything about me.  I don't know the old Lori; she doesn't live here anymore.  My life experience and compassion will do the talking.  So to make a long story shorter…
Before my disease manifested it's ugly head, God was not a part of my life AT ALL!  Everything in my world was great, things were going just like I planned.  I expected nothing less than a fairy tale ending.  Why did I need God?  Life was perfect – or so I thought.  I was convinced I had captured life "by the tail."  I was wrapped so tightly with arrogance, self-centeredness, and shallowness.
Image was everything. I was definitely a high maintenance kind of girl  My outward appearance consumed me.  I was a beautiful, healthy, and vibrant girl – and certainly knew it.  People had to live up to my expectations, anything else was unacceptable.  My strengths and accomplishments were the main focal point  It was about Me, Me, Me.  I think you get the overall picture.
Then it happened.  My perfect life began to unravel.  My body was attacked by an unseen force (Hereditary Spastic Paraplegia).  I was having an increasingly difficult time keeping my balance. There was an obvious loss of coordination; My legs became heavy and weak and I began having burning pain that would shoot up and down my spine. All of this deterioration occurred in a very short period of time. I wasn't sure about anything that was happening to me.  The only thing I did know was that my physical body was no longer under my control.  My beautiful life was being ripped apart.  When I tried to walk, I was as stiff as Frankenstein.  I felt as ugly as Frankenstein.  I was humiliated!!  Right then and there, I had determined that this shipwrecked life wasn't worth living.  That's when Jesus stepped in and took it…
"Ever try to get someone's attention when they're preoccupied with something else? What do you do when you have a really important message to convey to someone? What if the message is a matter of life or death?  Many years later, I'm able to step back and see the mercy of God in everything I've been through.  He laid me flat on my back to get my attention  I never dreamed that I would say that Hereditary Spastic Paraplegia has been a friend  It's definitely an unwanted friend, but  a friend nonetheless.  Here's the thing…  this disease caused me to start asking questions, and those questions led me straight to the Solid Rock!.  I was forced to spend time alone with Him on His terms. The greatest blow to my outer man has been the greatest blessing to my inner man.
"But then I will win her back once again. I will lead her into the desert and speak tenderly to her there.  I will return her vineyards to her and transform the Valley of Trouble into a gateway of hope. She will give herself to me there, as she did long ago when she was young, when I freed her from her captivity in Egypt."  Hosea 2:14
Today I am a Woman of God.  That's something I would have laughed at before I was saved.  God took me into the desert.  He won me back.  He talked tenderly to me and shown me who He really is.  I gave myself to Him and He transformed my "Valley of Trouble" into a "gateway of hope,"  just like He said in Scripture  🙂
The first thing God had to do with this girl was to seriously tone me down; tone down my ego full of self-centered pride!  I hardly had any compassion or empathy for others who suffered.  I had a real shallow view of hardships.  God will reveal things to us that otherwise would have never come our way if not for being in the pit of adversity. Adversity builds strength and a mighty foundation of noble character. I now know that many others can also receive great insights, blessings, and the love of God through us because of what we have gone through; but in order for God to love others through us, He must take away everything in and about us that is not of Him.
I know how it feels to have the familiar surroundings and comforts of life taken away.  I know how terrifying it feels to be thrown into circumstances that are so far removed from what I used to know.  It was a time of isolation and being set apart from the world and it's ways.  The Holy Spirit transformed me from the inside out; He allowed my old foundation, which was built of sand, to crumble and be destroyed.  He showed me how spiritually bankrupt I really was, and built my new foundation  on nothing but Jesus Christ.  Everything, and I mean everything (my career, my health, my marriage, my finances, my sanity, etc.) in my life was shaken, and what remains now is what is part of His plan for my new life.  Humility and faith are the two things I most needed.  These attributes are the keys we need to walk in God's power, but they are only developed through many trials and years of secret training.  In quietness and confidence I have found my strength! 
The word "preparation" has been in my spiritual vocabulary a long time.  God, in His mercy has given me the deep reassurance of that.  Someone I look to as a great example is Joseph in the Old Testament   I find myself time and time again getting hope and encouragement from his story.  He certainly didn't understand his brother's cruelty towards him, the false accusations from Potiphar's wife, and the years of unjust abandonment in prison, BUT GOD WAS WITH HIM!  Joseph learned that God could be with him in a dungeon!  With trouble after trouble, I think we can say that he "got it;" that is, he found out that any earthly help is not to be depended on.  He trusted God, and look what happened…Joseph became the second most powerful ruler in Egypt. Joseph's feet learned how to stand strong on Egypt's throne because his feet first stood fast in a dungeon. The gold chain he wore around his neck was worn without pride because he had first worn a chain of iron. He was fit to be the ruler of princes because he had himself been a servant among prisoners. Joseph was trained to be a ruler for he had learned the prisoner's side of politics, and felt the sting of being unjustly condemned without trial. Through his trial God gave him the power to bear power.
Just as Joseph said this to his brothers…
 "You meant it for evil, but God meant it for good" Genesis 50:20
 … the same can be said to Hereditary Spastic Paraplegia.
I can confidently say that any growth that has been worthwhile to my spirit has occurred as a result of affliction.  The rod of God teaches us more than anything could ever teach us!
About 15 years ago, God spoke this to me in a vision in the skylight above my bed.  I have hidden these words in my heart; they have helped carry me all these years through this relentless infirmity…
"I am that bright star," God whispered to my heart. At that moment dark clouds came across the skylight and completely covered the star. The sky was totally dark. "Your trials are going to be as thick as these clouds, making it impossible to see me, BUT I AM STILL THERE." The clouds then rolled away and I could see the star again. He then told me, "Just as these clouds dissipated, yours will too."
Doors that have been closed to me for years are starting to open!
I have new braces that help me walk. I just finished months of physical therapy to re-educate me to walk and stand. I can walk very slowly with a walker! My balance is still very bad. I will be practicing everything I've learned in PT. I and my physical therapist were both surprised at what I can do (as far as walking and standing). Glory to God!!!
God's doing it! This is me a few weeks ago.  I can walk very slowly with a walker-not far, but I can get out of my chair! I know the best is yet to come!