To be truly joyful, you need to be restored to who you were designed to be. It is restoration ~ coming back to the way you were meant to be as designed by God. The gospel enables you to become as you were meant to be, the new creation!
 

The Bible is God's Word.  Listen to what it says…
"For everyone has sinned; we all fall short of God's glorious standard."  Romans 3: 23
"For the sin of this one man, Adam, caused death to rule over many. But even greater is God's wonderful grace and his gift of righteousness, for all who receive it will live in triumph over sin and death through this one man, Jesus Christ."  Romans 5:17
"For the wages of sin is death."  Romans 6: 23
The reason God so hates sin is because it robs us of His fellowship. He created us for intimacy with Him and He so yearned for our fellowship that He sent His own Son to die on a cross, to justify us and tear down the walls that blocked that intimacy from taking place.
 Why Jesus Christ?
Jesus told him, "I am the way, the truth, and the life.  No one can come to the Father except through me."  John 14: 6
Why did Jesus have to die?
"Christ suffered for our sins once for all time. He never sinned, but he died for sinners to bring you safely home to God. He suffered physical death, but he was raised to life in the Spirit."  1 Peter 3: 18
 What do I need to do next?  You must personally respond by trusting Jesus Christ as Savior and Lord.  There must be repentance of your sins.
"If you confess with your mouth that Jesus is Lord and believe in your heart that God raised him from the dead, you will be saved.
For it is by believing in your heart that you are made right with God, and it is by confessing with your mouth that you are saved."  Romans 10: 9-10
You simply need to believe and repent of your sins. That doesn't mean that you don't have any questions or that you understand everything.  It simply means recognizing that you are indeed a sinner in need of a Savior. You recognize that you cannot be good enough for a perfect God on your own.  And you understand that God loved you so much that He sent Jesus to save you.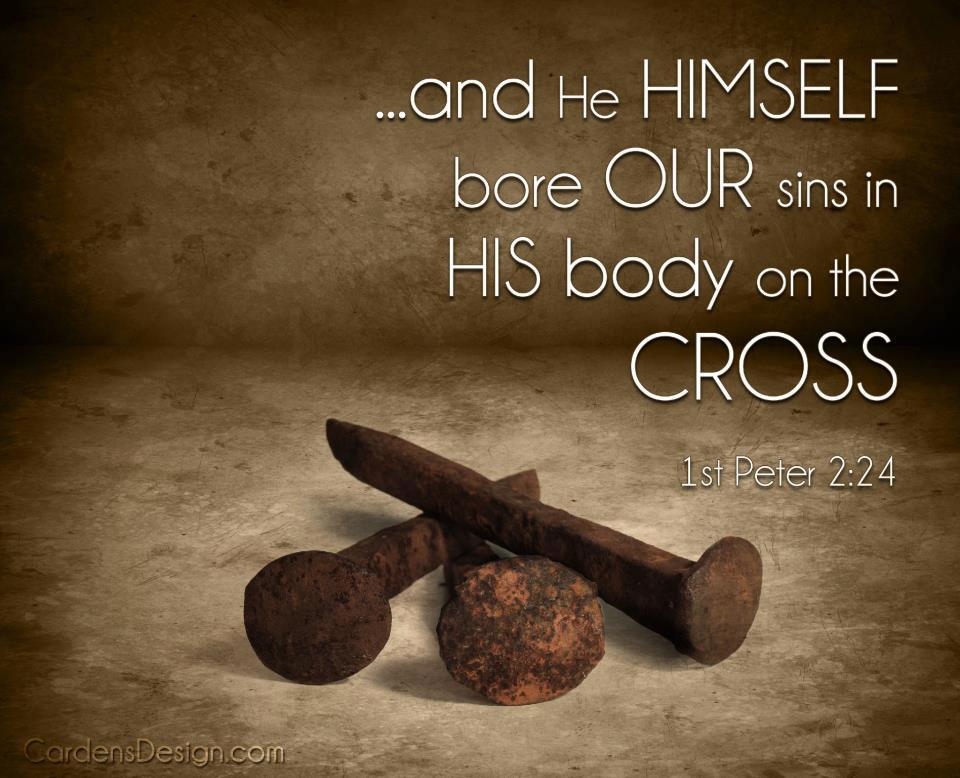 Would you like to accept Jesus as your Savior?  You can express belief and trust in Christ through prayer.  Prayer is simply talking to God.  He knows what a person means even when it's difficult to express.  Use your own words.  You can say something like this…
Dear God, I know that my sin has separated me from You.  Thank You that Jesus Christ died on the cross in my place and has been raised to life!  I am sorry for my sin and ask Jesus to forgive me and to come into my life.  I want Jesus to be the Lord of my life and I will follow Him forever.  Thank you for giving me eternal life.  Thank you for Your Holy Spirit to guide me in all of my ways.  In Jesus' precious name, Amen.
"Therefore, if anyone 
is
 in Christ, 
he is
 a new creation; 
old
things 
have
passed
away
; behold, all 
things
have
 become new."   
2Co 5:17
Saying a prayer won't save you. Prayer is merely expressing to God how you feel. Believing and repenting are just the beginning of walking with Jesus Christ as Lord and Savior.
Just as a baby isn't born and left to fend for himself, so a newborn believer in God's family needs some guidance.  Go and get a Bible (with a readable translation – I love to use the New Living Translation).  To grow, you need to find and attend a Bible believing church.  You can pray to God about anything and everything.  He wants to hear you.  Most importantly, God will help you to follow Him.  As a Christian, you have been given the Holy Spirit.  He will give you insight into what God is like and what He wants you to do.
You my friend, have just made the most important decision of your life 🙂
"For I know the thoughts that I think toward you, says the LORD, thoughts of peace and not of evil, to give you a future and a hope.  Then you will call upon Me and go and pray to Me, and I will listen to you.  And you will seek Me and find Me, when you search for Me with all your heart."   Jeremiah 29: 11-13
"Who is this one? Look at her now. She arises from her Desert of Difficulty Clinging to her Beloved."  Songs 8:5