"I will never forget this awful time,
as I grieve over my loss."      Lamentations 3:20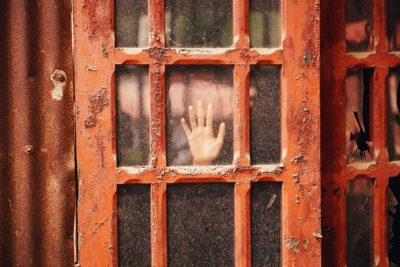 Here I sit longing to get up out of this cave and start doing what God created me to do.  It doesn't matter who I'm with or who is around, my only joy is to be in His presence… to boast of how great He is… to give my hope a voice, and speak of the great things He will do.  But here I sit.
Here's the same scripture from The Message version…
I'll never forget the trouble, the utter lostness,
the taste of ashes, the poison I've swallowed.
I remember it all—oh, how well I remember—
the feeling of hitting the bottom.
*****But there's one other thing I remember,
    and remembering, I keep a grip on hope*****
Burning within me is an unrelenting expectancy.  By faith, I am  convinced that my Jesus will come and give life back to my dry bones – literally.  As devastating as this disease is, I will be the first to admit that Hereditary Spastic Paraplegia was what I needed.  I was out of control… arrogant, immoral, a lover of self, full of pride, you name it.
It takes a lot of time to go through someone's soul.  But that's exactly what God did.  He remade me.  Everything about me that was not of Him – had to go!  He was tearing down the walls of my soul, the walls that were adorned the way I thought things should be.  I was stripped of everything that brought me comfort, and was met with humiliation after humiliation!  I was not a happy camper.
But God had a tight grip on me these past seventeen years.  It seemed that everything except what was the bare minimum on my outside, was shut down.  He needed to work on my inside.  At first it seemed very cruel to be cut off from life – I am so serious.  But now God has given me the insight to see that there was much wisdom and discernment to gain, I couldn't afford any distractions.  He taught me who He really is.  He truly is love.
So what has He taught me?  In a nutshell, He taught me love for humanity.  All of the work God did in me was done because He chose me for a time such as this.   Our world has seen enough of the devil's power, now it's God's turn to show us His!  He will display who He truly is.
"And I, if I am lifted up from the earth, will draw all peoples to Myself."  John 12:32
Then He said to His disciples, "The harvest truly is plentiful, but the laborers are few.  Therefore pray the Lord of the harvest to send out laborers into His harvest."  Matthew 9:37-38