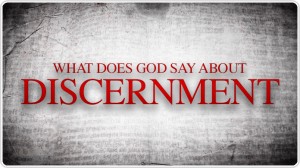 Listen to what King Solomon said:
"Now, O Lord my God, you have made me King instead of my father, David, but I am like a little child who doesn't know his way around. And here I am in the midst of your own chosen people, a nation so great and numerous they cannot be counted! Give me an understanding heart so that I can govern your people well and know the difference between right and wrong. For who by himself is able to govern this great people of yours?" 1 Kings 3:7-9

God had given Solomon the chance to have anything ~ and he asked for an understanding heart to rule over the people with. Here's something we all should learn…Yes, Solomon received a wise, understanding heart; it was up to him to apply that wisdom. God's Word clearly says,
"Trust in the Lord with all your heart; do not depend on your own understanding. Seek his will in all you do, and he will show you which path to take."
We have God's wisdom available to us as we pray and seek His will. But like Solomon, we must put it into action. I really, really encourage you to take a little time to read about King Solomon's life, and the application of his wisdom and understanding. The book of Proverbs is full of Solomon's wisdom…rather, God's wisdom.
Discernment is also having the ability to believe the impossible and see the invisible. For instance, let's look at 2 Kings Chapter 6…this is when the King of Aram sent a great army with many chariots and horses to surround and attack the city where the prophet Elisha was. Starting with verse 15:
"When the servant of the man of God got up early the next morning and went outside, there were troops, horses and chariots everywhere. "Oh sir, what will we do now?" the young man cried to Elisha. "Don't be afraid!" Elisha told him. For there are more on our side than on theirs!" Then Elisha prayed, "O Lord, open his eyes and let him see!" The Lord opened the young man's eyes, and when he looked up, he saw that the hillside around Elisha was filled with horses and chariots of fire." 2 Kings 6:15-17
I love this story! When his eyes were opened to see God's heavenly army, Elisha's servant was no longer afraid. Again, here's something we can learn…We must walk by faith and not by sight. When our backs are against the wall, and things look insurmountable, we need to remember that God's spiritual resources are there even if we can't see them.