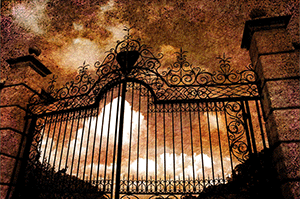 Always carrying about in the body the dying of Jesus, so that the life of Jesus also may be manifested in our body.  2 Cor. 4: 10
Know this, my friend… God has nothing worth having that is easily gained.  Is there ever an end to the suffering?  How long, oh Lord, how long?  Please remember I am just an earthen vessel, a clay pot!   
Our outward appearance… our humanity… our physical disabilities… our shattered dreams… these are all elements of our jar of clay. God isn't embarrassed to use clay pots.  Why did God choose far from perfect, earthen vessels instead of safe, heavenly ones?  Because "perfect" vessels are safe, but bring glory only to themselves.  Earthen vessels are dirty and broken – BUT we can bring great glory to God!
that I may know Him and the power of His resurrection, and the fellowship of His sufferings, being conformed to His death,  Philippians 3: 10
Paul speaks about the glory of knowing Jesus.  Many long to know Jesus' Resurrection power and life, but want nothing to do with the fellowship of His sufferings or being conformed to His death.  There are certain fragrances God can only release through a broken vessel, so Paul rejoiced in knowing both the suffering and the glory.  Paul knew that some aspects of God's great work in our lives only happen through trials and suffering.

I feel a need to connect this truth with people who find themselves in the Christian wilderness. Think of it this way:  What parent do you know would hand over the car keys to their eight year old son or daughter?  Well, God is the same way; our loving Father prepares and trains us up before He sends us out to do whatever it is He has planned, and part of that is always to bring souls into the Kingdom.  We need to be seasoned and mature in our character.  There's a verse in the book of Jeremiah that spells this out…
If you have run with the footmen, and they have wearied you, then how can you contend with horses?  And if in the land of peace, in which you trusted, they wearied you, then how will you do in the floodplain of the Jordan?  Jeremiah 12: 5
How in the world are you going to race with horses? How, if you've been weary in these little things, what are you going to do when it really gets tough?  The bottom line is that you've got to trust in the Lord.  God always prepares His children for whatever they will be facing. And God knows what you're going to be facing in the future and He's been training you to prepare you for it, because He'll never take you into anything by great shock and surprise. He'll never bring you to any place if He hasn't already prepared you for that place.
God is working in each of us, preparing us for the more difficult days that are to come.  Teaching us to rely on Him, teaching us to trust in Him, teaching us the lessons of faith, and teaching us to know that He will not fail us. God will see us through. No matter what may come, the Lord will be with me and will help me. And He's been teaching me and training me because one of these days I'm going to be running with the horses.   But if I haven't been running with the footmen I'll never be able to run with the horses.
 Because the Sovereign Lord helps me, I will not be ashamed; therefore I have set my face like flint, and I know I will not be put to shame. Isaiah 50: 7
So these little trials and testings – they're all a part of God's work in His preparation of my life and your life for things in the future that will be yet even more difficult than what we have experienced in the past.