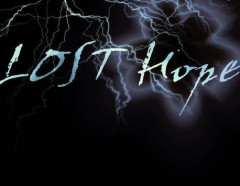 My last post was about hope. Hope is a great thing, maybe the best of things. Hope is a key to the Christian life. But there's a kind of hope I can really identify with because I know it so well…
"Hope deferred makes the heart sick, but when the desire comes, it is a tree of life." Proverbs 13: 12
That's right… hope deferred! I have a closet full of braces and gadgets that each of them had initially promised a better quality of life. BUT it never happened. I got my hopes up many of times only to have them come crashing down. And some of you know what I'm talking about. It's so discouraging to have your hopes dashed time after time!
As I'm writing this from my heart-from my own experiences-I know with certainty, that no matter how deferred it gets, hope always manages not to die but it stays alive! Being let down so many times is actually a good thing. A good thing? Yes, a good thing. I know how insane that sounds. It's good because it is a constant reminder that only heaven can satisfy. If we put our hope in this world-there is none. I read something outstanding the other day that helps make this point so unmistakably real…
 "USE THE TEMPORAL AND DESIRE THE ETERNAL."
There's something about being taken to the end of yourself that makes those seven words really come alive!  The point I want to make in writing about having your hope deferred… and really get this... God will always give you the appropriate amount of grace to handle whatever comes your way, and that's the issue. Yeah, hope comes from healing and deliverance.  But hope also comes from God telling us that even if we don't receive those things, He is still sufficient.
"He will not crush the weakest reed or put out a flickering candle. He will bring justice to all who have been wronged." Isaiah 42: 3